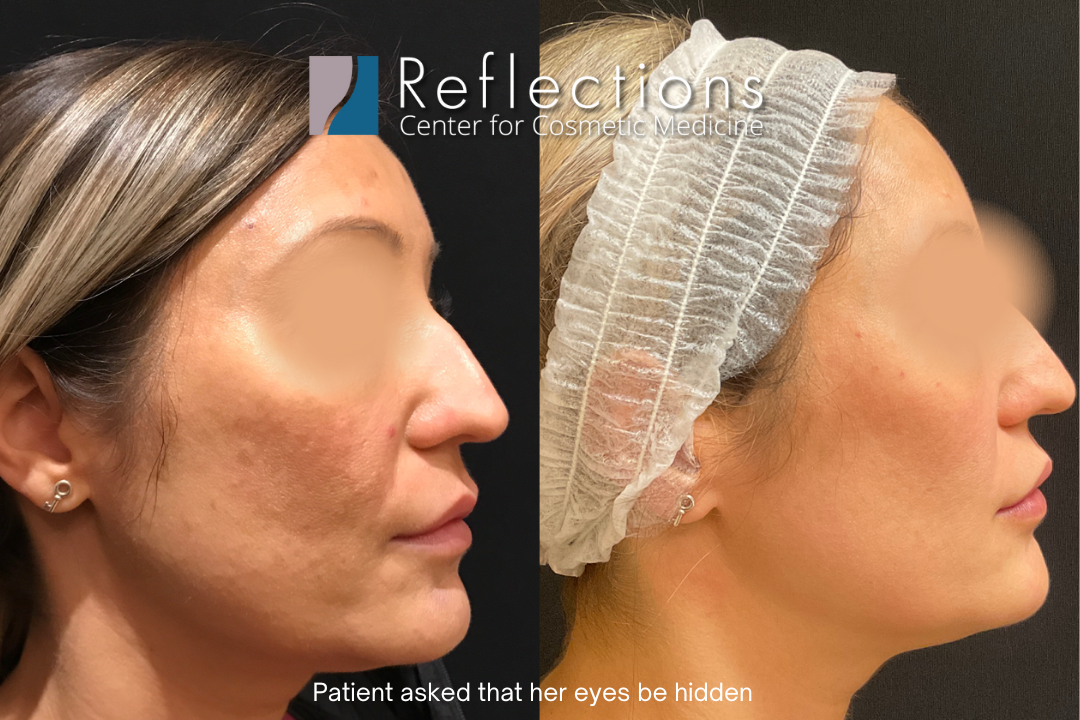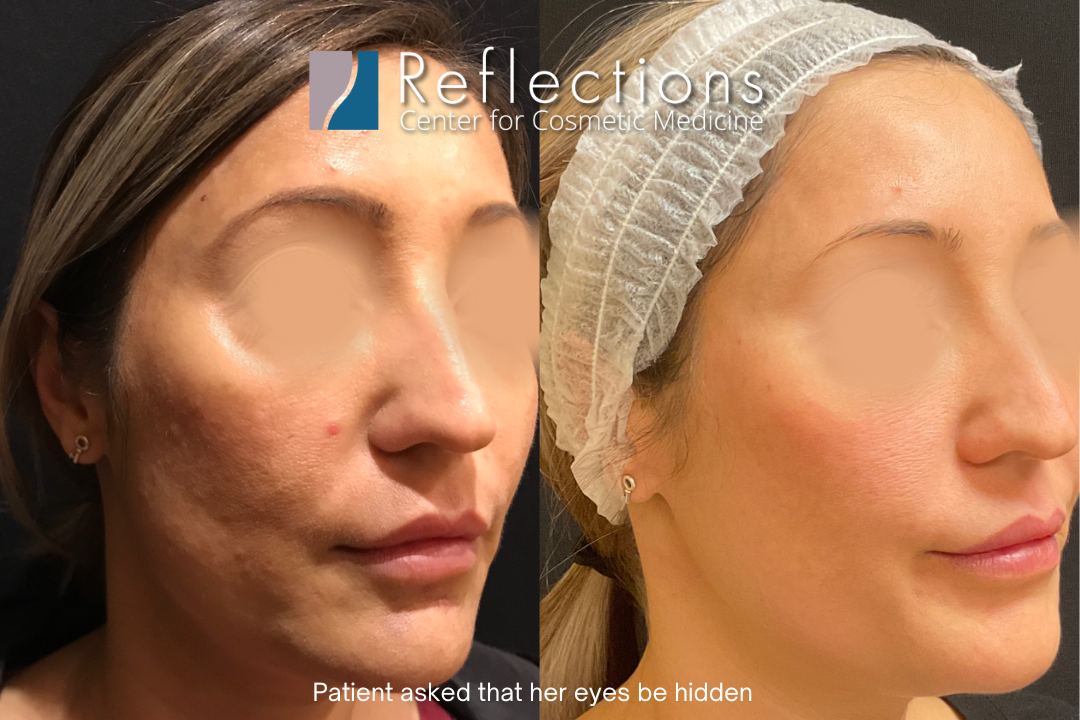 Gender: Female
This patient has battled with melasma, and came to see us for concerns about how her skin is aging, specifically pores that are getting larger, texture that's getting rougher and more uneven, and hyperpigmentation, some of which is sun damage and some of which is melasma.
She is using topical and prescription medications for the melasma – and most of the results you see here are actually skin texture and skin tone evenness.
Being in her early 40's, after a series of 4 Clear + Brilliant Laser sessions, her skin looks fantastic! She did not have any other treatments during this time – so this is just a laser and skincare routine result.