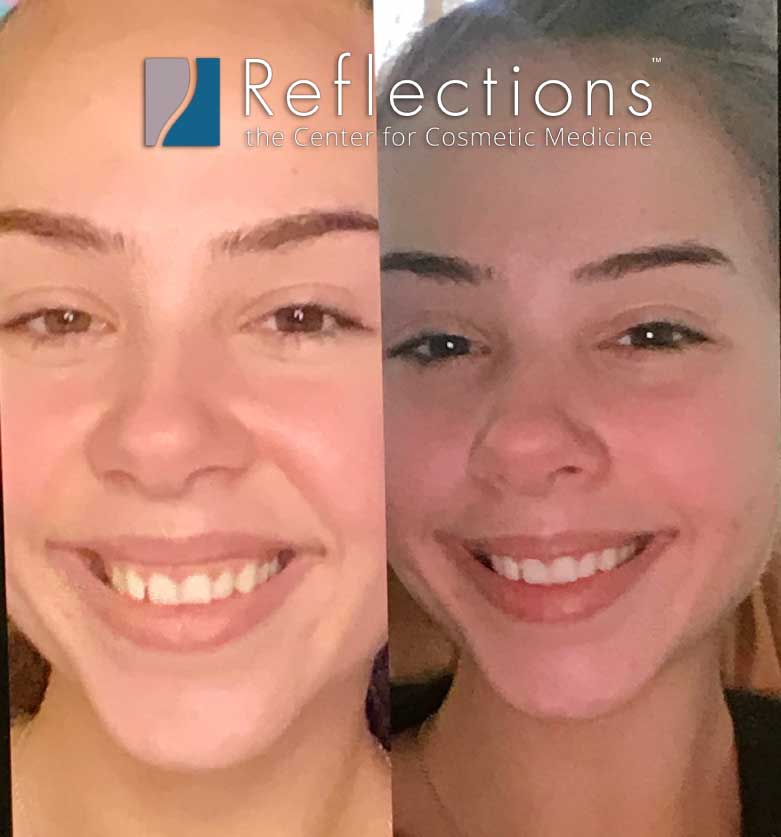 Age: 18-25
Gender: Female
This patient is very young – only 20 – and normally she wouldn't be having Botox this early in life.
But she was self-conscious about her smile, and how much gum show she had when she smiled fully.
Botox injections offer an easy and inexpensive, but impermanent fix to this issue. The results last 3-4 months, but the procedure is so much easier and less invasive than the surgical corrections most dentists would offer.
To schedule a free consultation with our doctors to discuss Gummy Smile Botox Injections, please call us at (732) 356-1666 to request an appointment.