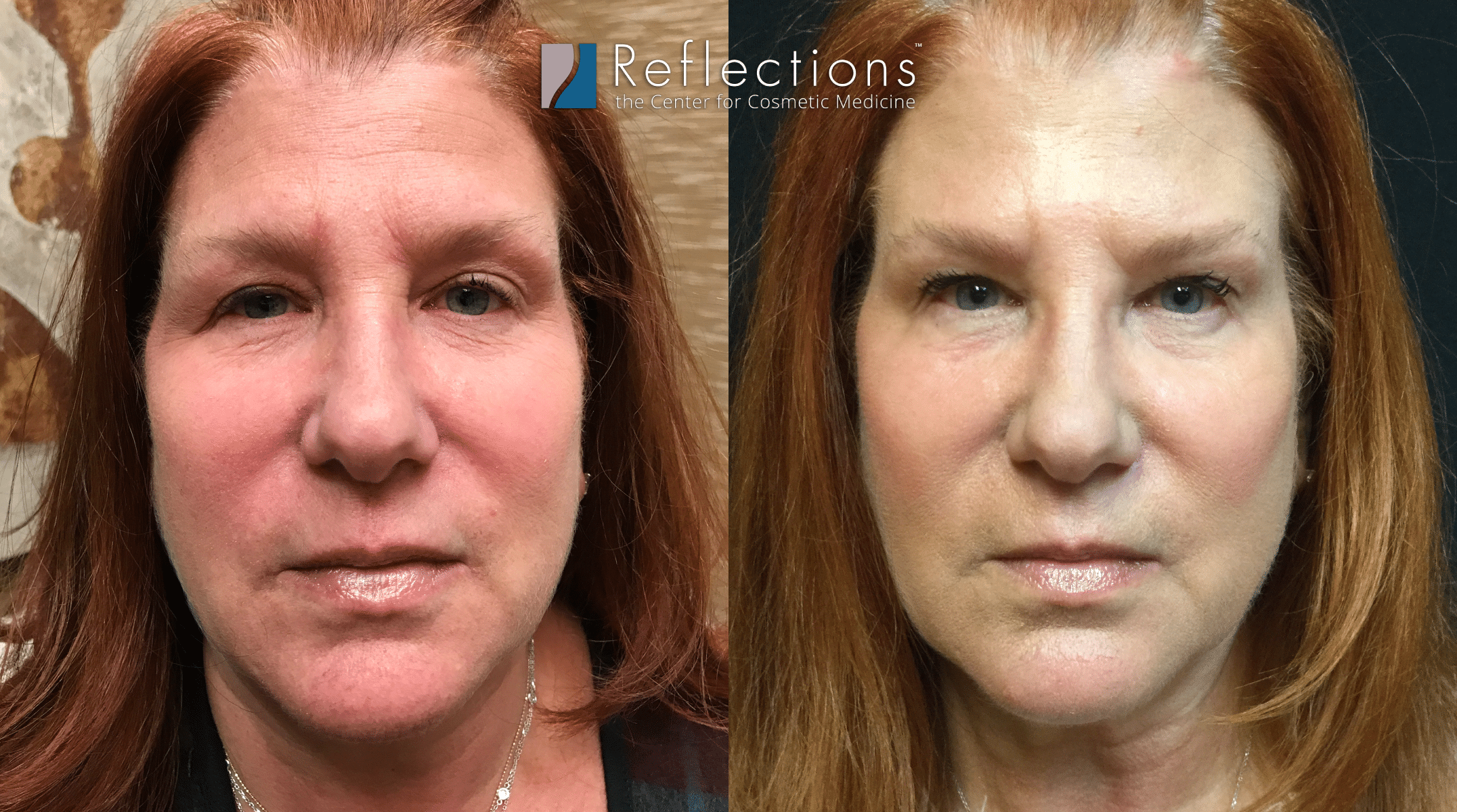 Age: 51-60
Gender: Female
This patient had HA Rejuve™, a microneedling treatment available exclusively at Reflections that combines glutathione (a powerful antioxidant) and HA (hyaluronic acid) in a precision microneedling treatment to resurface and restore the skin from the inside out.
This patient is 60 and her skin has never looked better!
To schedule a free consultation with our doctors, please call us at (732) 356-1666 to request an appointment.