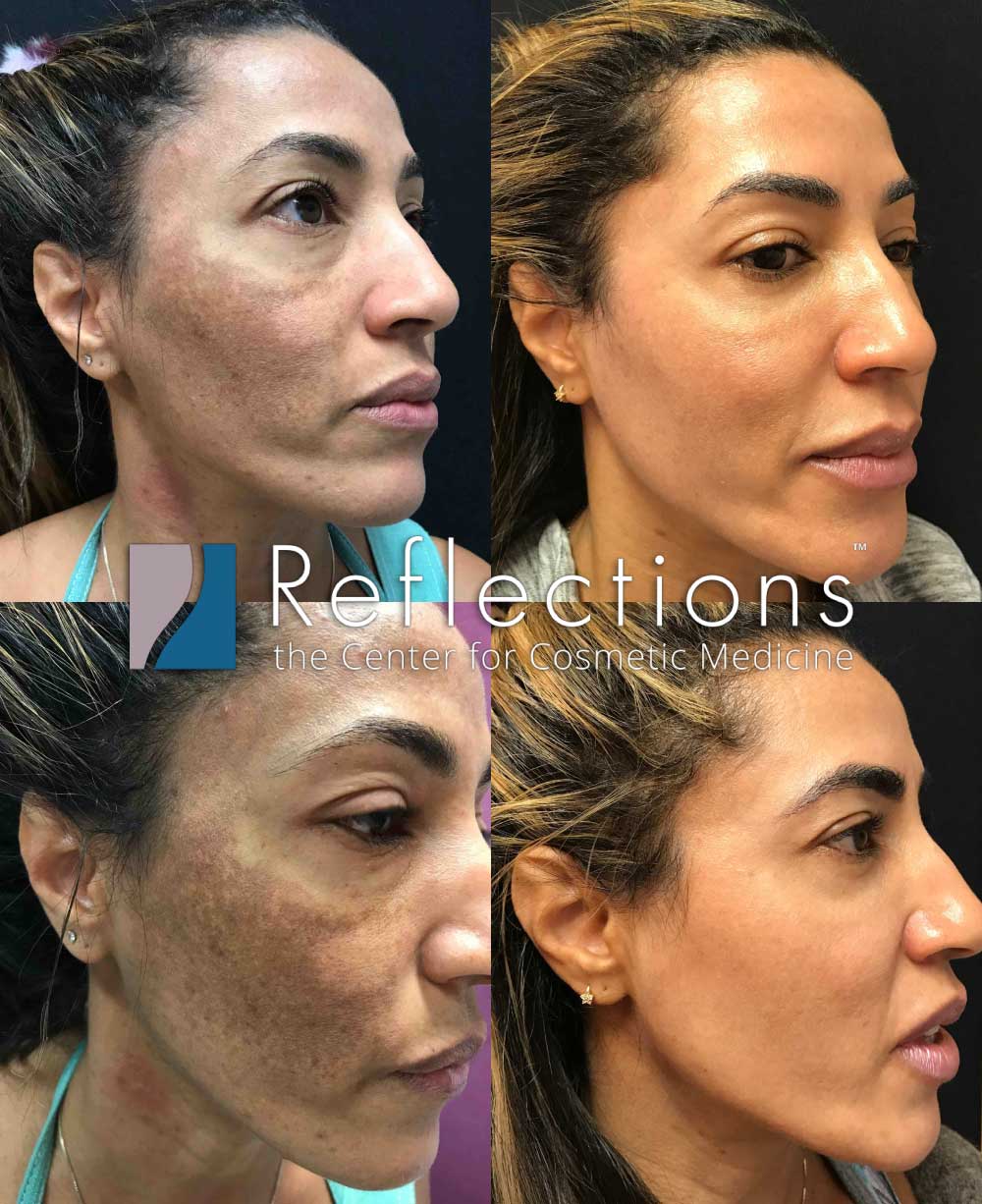 Age: 41-50
Gender: Female
This patient had very stubborn melasma that wasn't responding to the treatments she had tried, which included creams, topical skincare, and chemical peels – in fact, the chemical peels were making it worse!
But, she was worried about treatment that was painful and maybe wouldn't even help.
Since her melasma was deep, our doctors recommended she do both a topical cream and a series of Q-Switched Laser treatments (an Nd:Yag type laser was used because of her skin type).
She is shown here after a series of laser treatments and treatment with proper skincare and topical medications.
If you want to discuss your treatment options, we warmly welcome you to our offices for a complimentary one-on-one consultation with one of New Jersey's top cosmetic physicians.