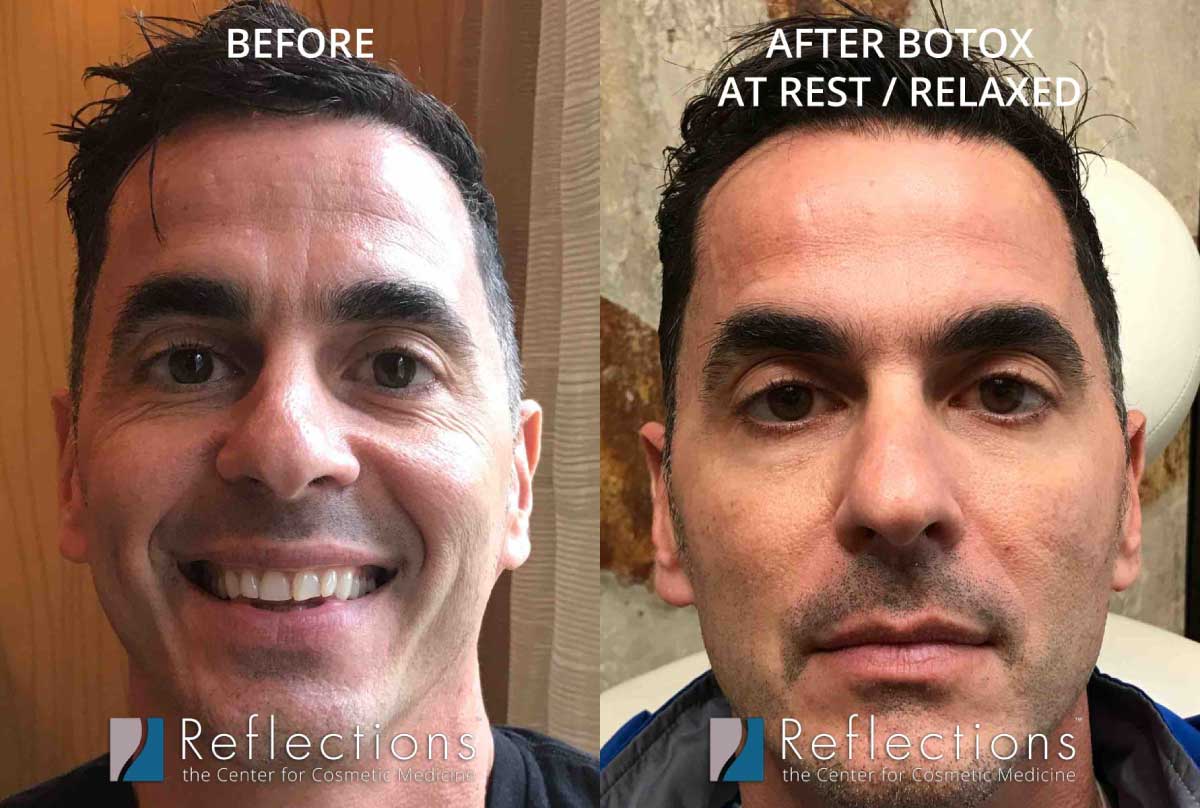 Age: 41-50
Gender: Male
This male patient just turned 50, and like most of us, had some lines and wrinkles across his forehead and between his brows that he wanted removed.
When we treat with Botox, we take photos with the patient making some "silly faces" to measure how the muscle movements change based on the Botox treatment. We don't normally post these, but we wanted to show you how natural his face moves, even after Botox has been used to smooth away the wrinkles. This is a typical result for patients at our offices.
If you want to discuss your treatment options, we warmly welcome you to our offices for a complimentary one-on-one consultation with one of New Jersey's top cosmetic physicians.