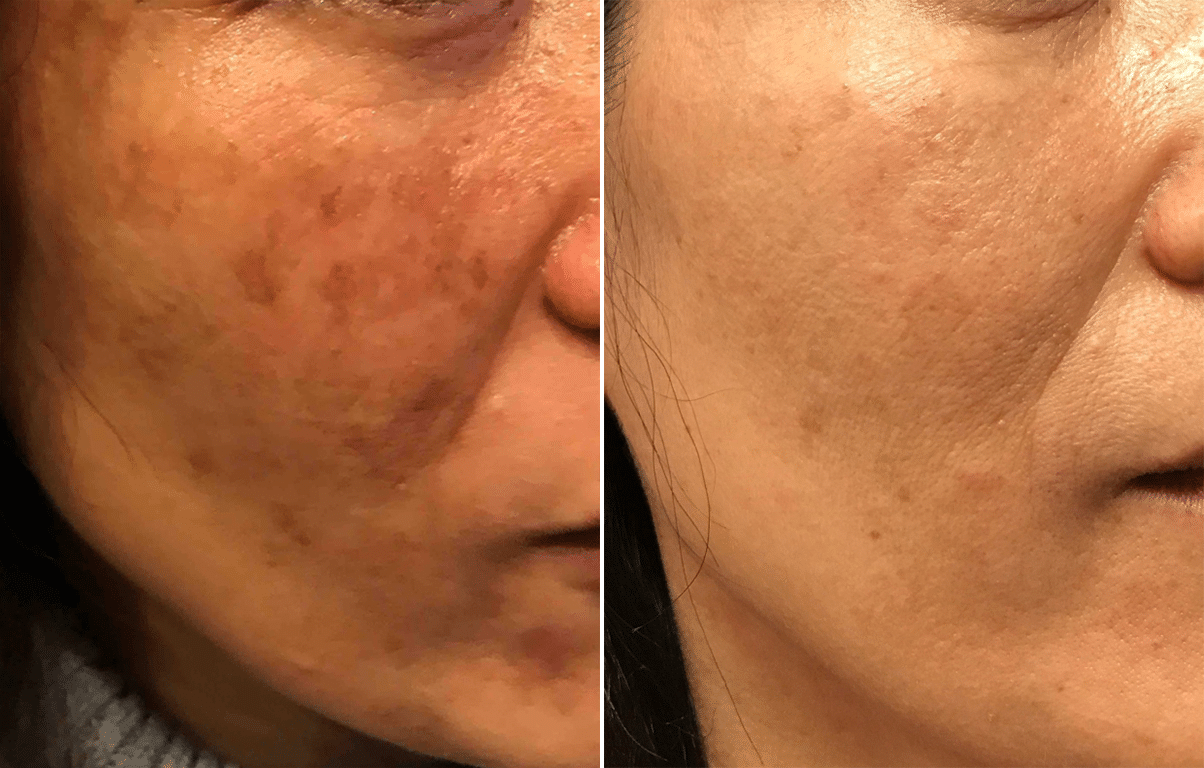 Age: 61-65
Gender: Female
Sun damage is a very common complaint, and it usually gets much worse over time, even for patients who are fastidious about sun protection later in life.
Asian skin can be particularly difficult to remove dark spots and sun damage from because it can also be damaged by lasers if they're used in the wrong way, and so many inexperienced providers either won't treat Asian skin or will create damage using lasers. Our cosmetic physicians have a deep understanding of the physics behind laser technologies and are constantly training on the latest advancements in this arena, and that makes us confident in our ability to treat Asian skin effectively and safely.
For this patient, we used a Q-Switched Nd:Yag laser.
If you want to discuss sun damage or which treatments are safe and suitable for your skin type, we warmly welcome you to our offices for a complimentary one-on-one consultation with one of our cosmetic physicians.