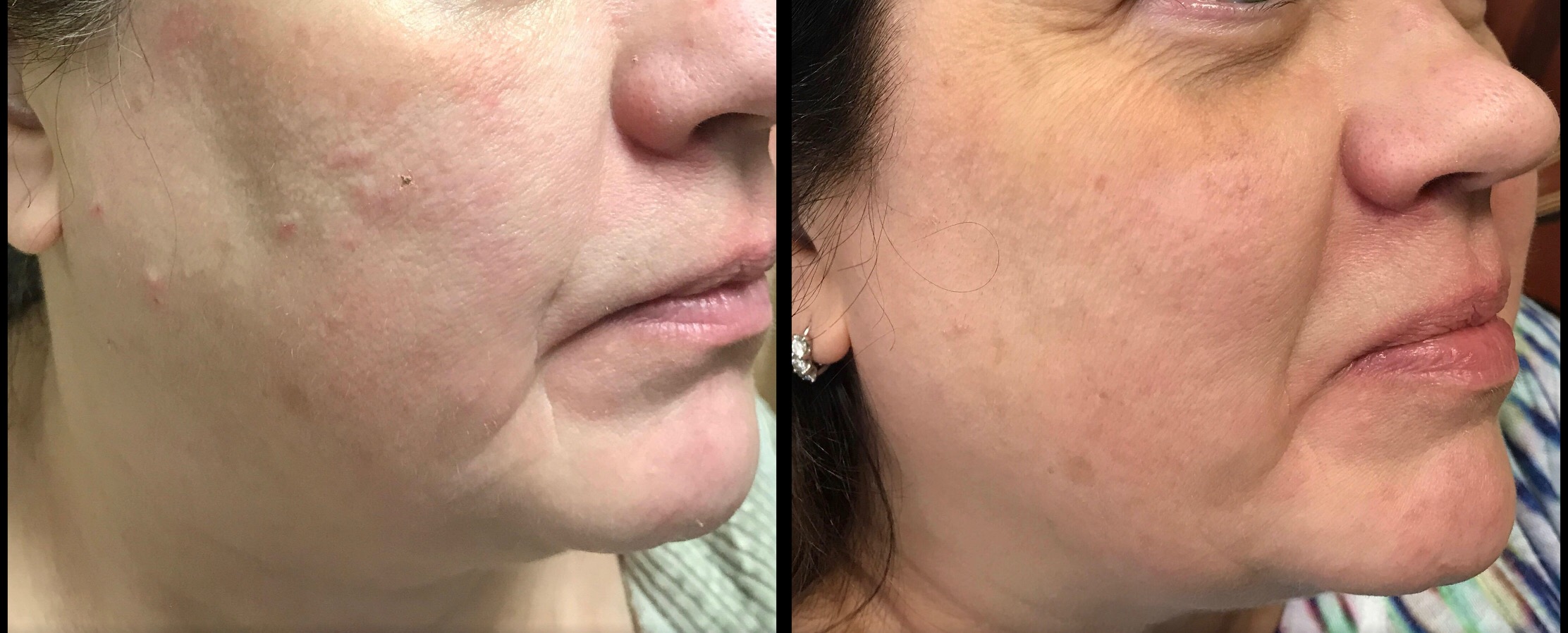 Age: 61-65
Gender: Female
Sebaceous Hyperplasia is a difficult skin condition that requires not only treatment and extraction of the existing bumps, but also preventative skincare to help reduce the risk of new bump formation.
Skin Classic is our favorite treatment for sebaceous hyerplasia, and that's what this patient had, too. She also started on the AHA/BHA exfoliating cleanser from SkinMedica, which is one we frequently recommend to patients with this skin condition.
If you want to discuss your treatment options, we warmly welcome you to our offices for a complimentary one-on-one consultation with one of our cosmetic physicians.