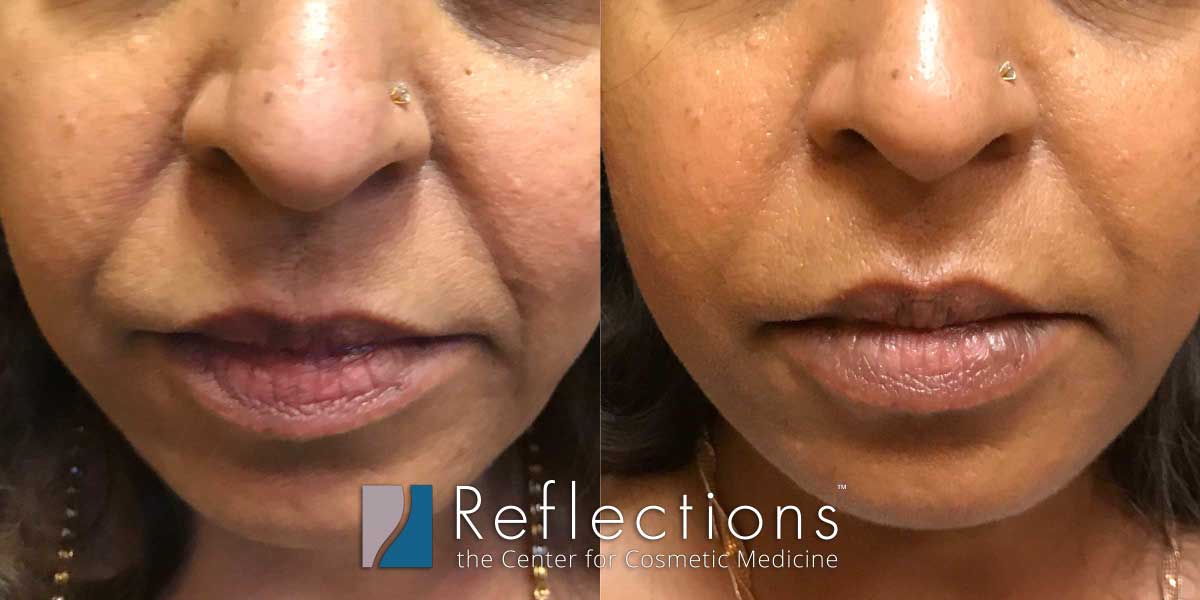 Age: 61-65
Gender: Female
This patient is in her mid-60's, and like most women her age, she was bothered by the lines around her mouth (sometimes called laugh lines or smile lines). This is due to a normal loss of volume in the face as part of the aging process.
Between these 2 photos, she's had 3 syringes of Juvederm Ultra Plus injected into her smile lines and lips (they also loose volume as we age).
To schedule a free consultation with our doctors to discuss Fillers, please call us at (732) 356-1666 to request an appointment.