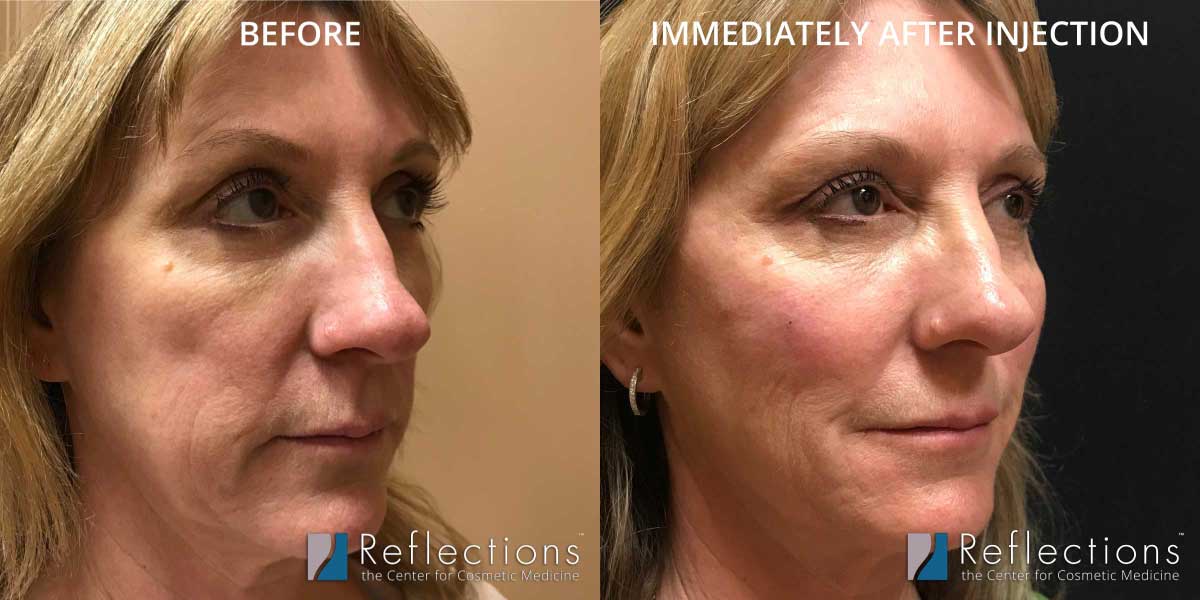 Age: 51-60
Gender: Female
This patient had 2 syringes of Voluma and 1 syringe of Defyne fillers injected into her cheeks.
She is shown immediately after injection, which is why she's slightly red. That redness will dissipate over the course of a few hours, if not sooner.
If you want to discuss your treatment options, we warmly welcome you to our offices for a complimentary one-on-one consultation with one of New Jersey's top cosmetic physicians.