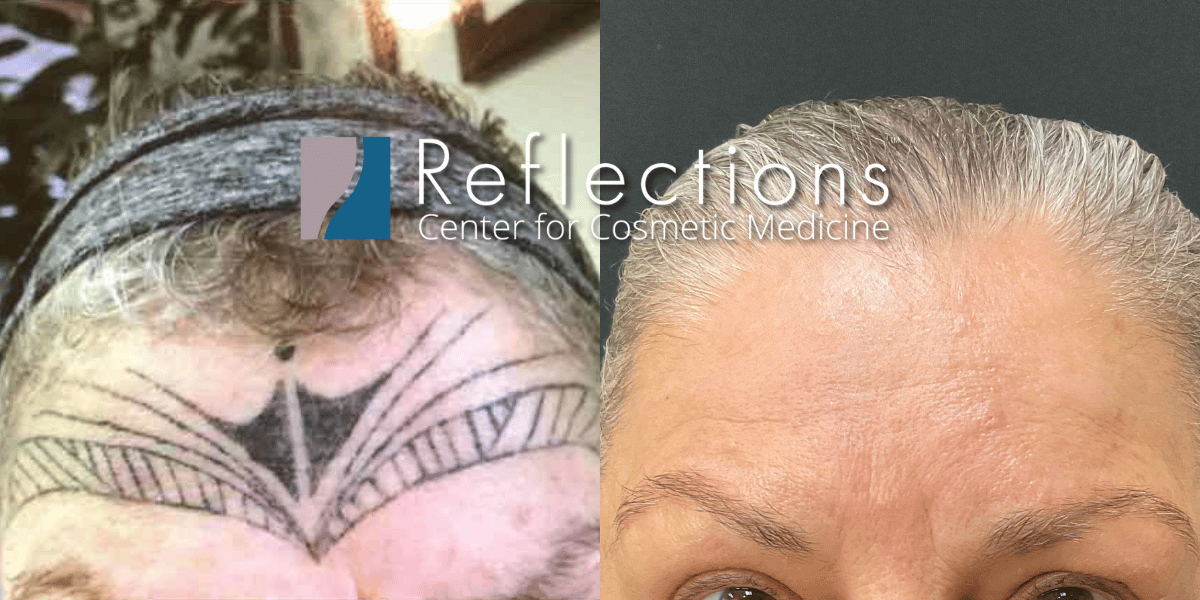 Age: 60's
Gender: Female
Procedures:
Laser Tattoo Removal
This woman went through a really difficult period in her life, which ended with her having a tattoo on her forehead. It was not only embarrassing, but emotionally upsetting for her.
We used lasers to remove this tattoo completely, performed by our cosmetic doctors in our New Jersey offices.