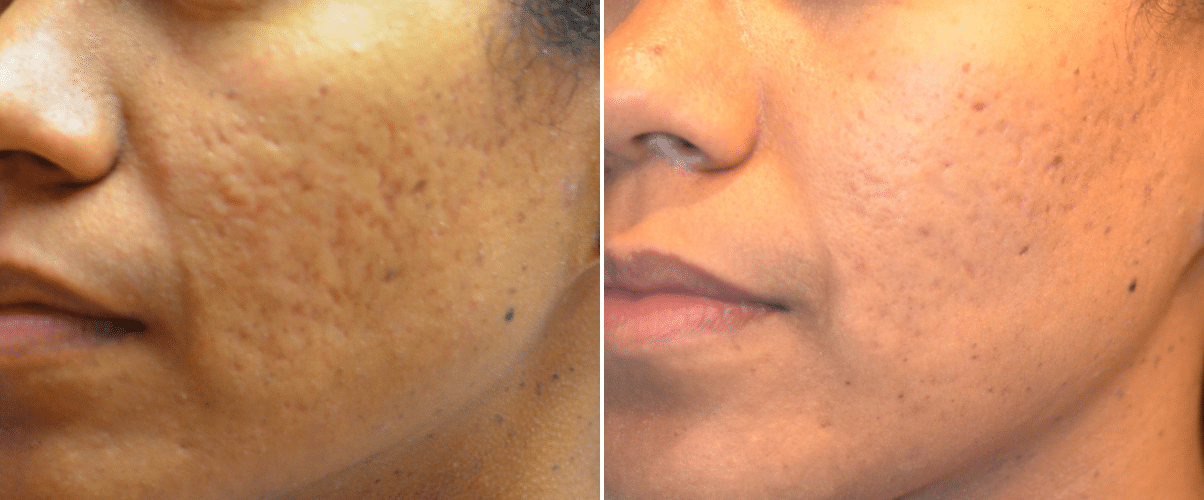 Age: 26-30
Gender: Female
Unlike lasers, RF Microneedling does not target pigment and does not heat the top layers of the skin, so there are significantly fewer risks of complications for skin of color, even with aggressive treatments.
This is why RF Microneedling allows us to get really good results in just a couple of treatments.
Visit our RF Microneedling page to learn more about how this unique technology works to remodel your skin from inside, for a smoother complexion.
Contact us to schedule your complimentary consultation for Acne Scar Removal today!