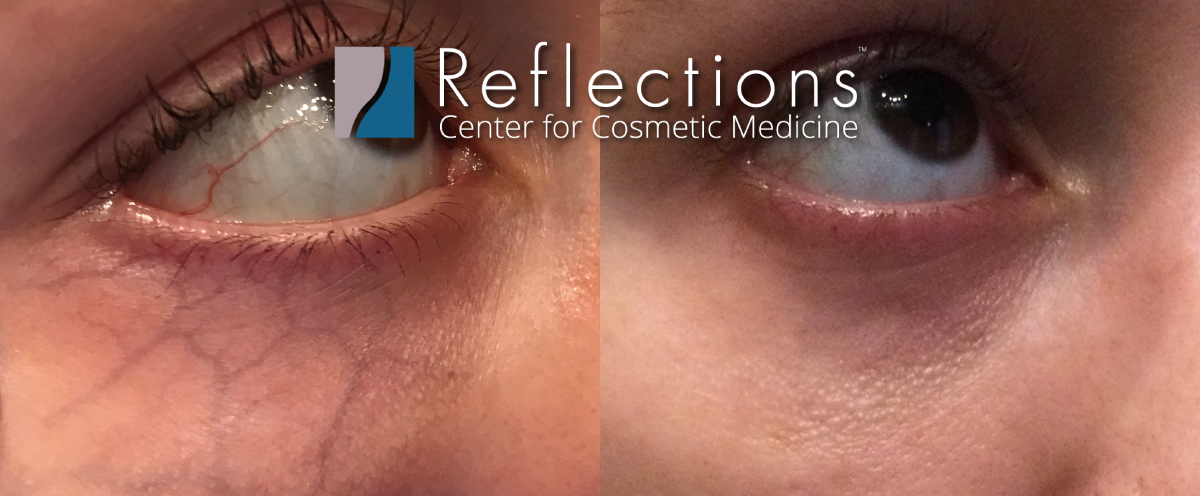 Age: 20's
Gender: Female
Procedures:
Long Pulse Yag Laser for Blue Veins Under the Eyes
This patient is young, but struggling with darkness under the eyes, caused by visible blue veins.
Between these 2 photos, she was treated once with a Long Pulse Yag Laser. She did have another treatment after these "afters" to really make sure she has fully cleared the area. These results are permanent. In total, she spent $900 for these 2 sessions.