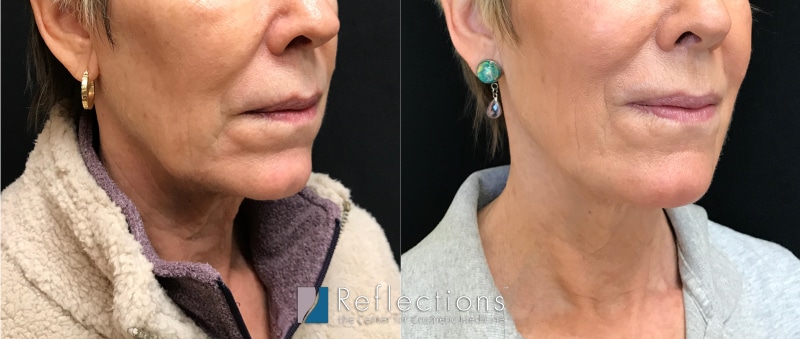 Age: 61-65
Gender: Female
Would you be surprised to hear that there are fillers out there that work slowly over time by stimulating your body to grow more collagen? This is hyperdilute Radiesse used in conjunction with Ultherapy Ultrasound Skin Tightening and Sofwave Ultrasound Skin Tightening– all of which are nonsurgical and have no downtime – and work by turning on your body's natural collagen-creating processes, to build new skin and new skin support from the inside out.
In addition to skin tightening, this patient had Voluma filler to restore lost volume and recontour her face for a smooth and youthful appearance.
For a woman in her mid-60's who's never had surgery, doesn't she look fantastic?