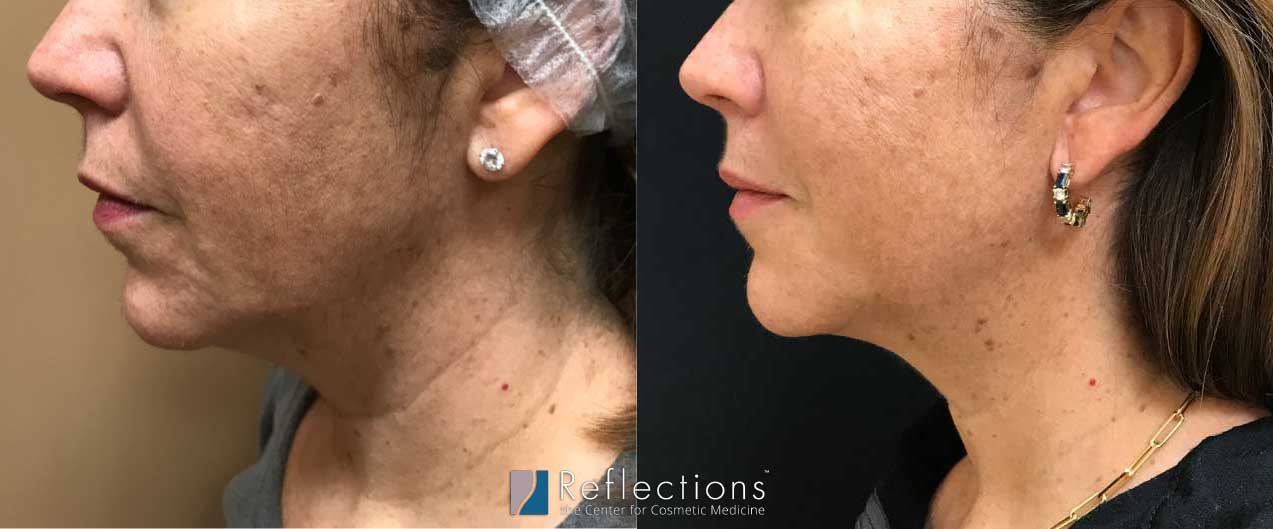 Age: 51-60
Gender: Female
This patient is in her mid-50's and wanted to have a very natural face tightening and rejuvenation transformation.
We staged her treatments across several visits to keep it very discreet, and used a combination of skin tightening, skin resurfacing, and volume replacement treatments to create these results.
She had Ulthera, Sofwave, Radiesse, and a Liquid Facelift.
To schedule a free consultation with our doctors to discuss Non-Surgical Facelift Options, please call us at 732-256-1666 to request an appointment.