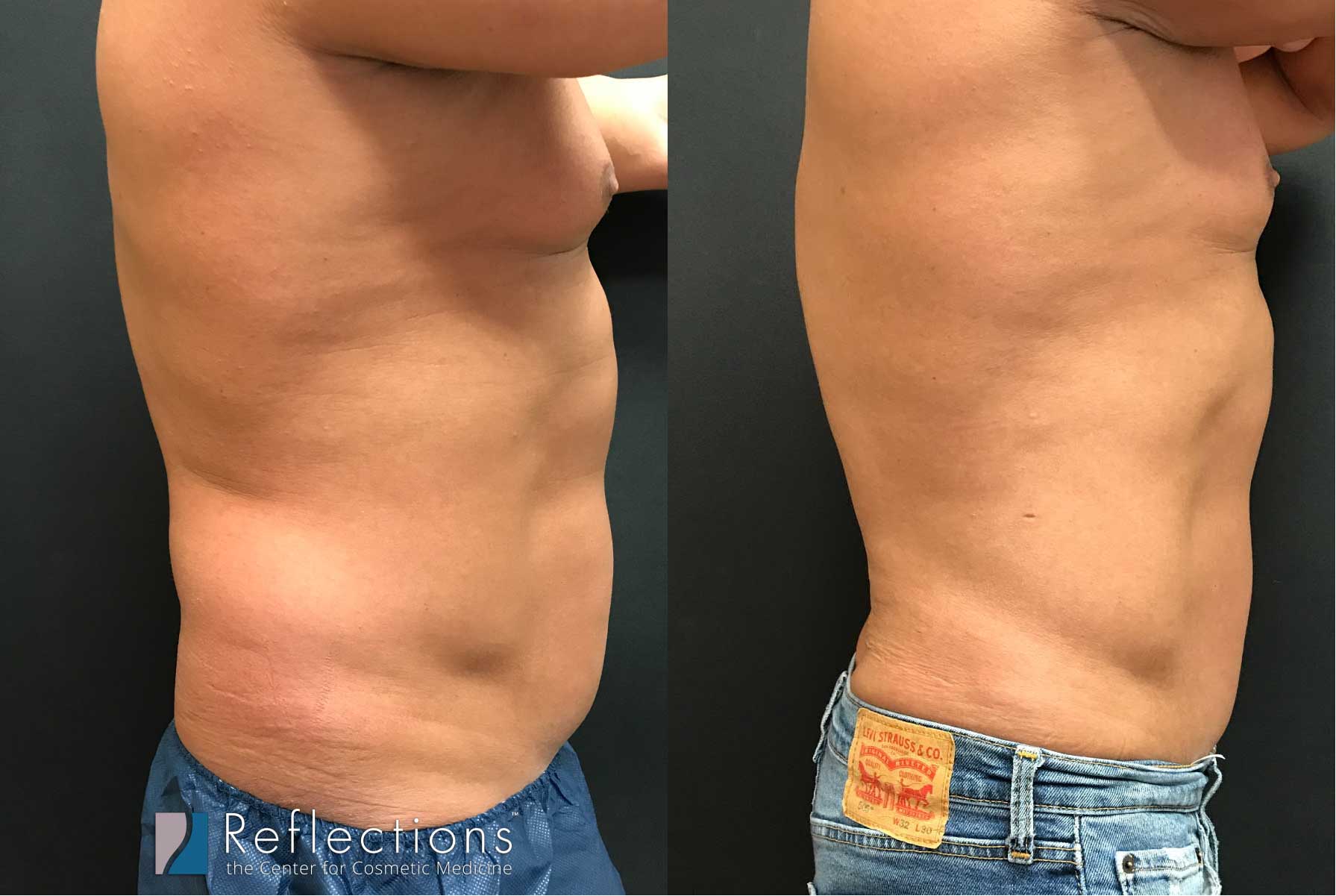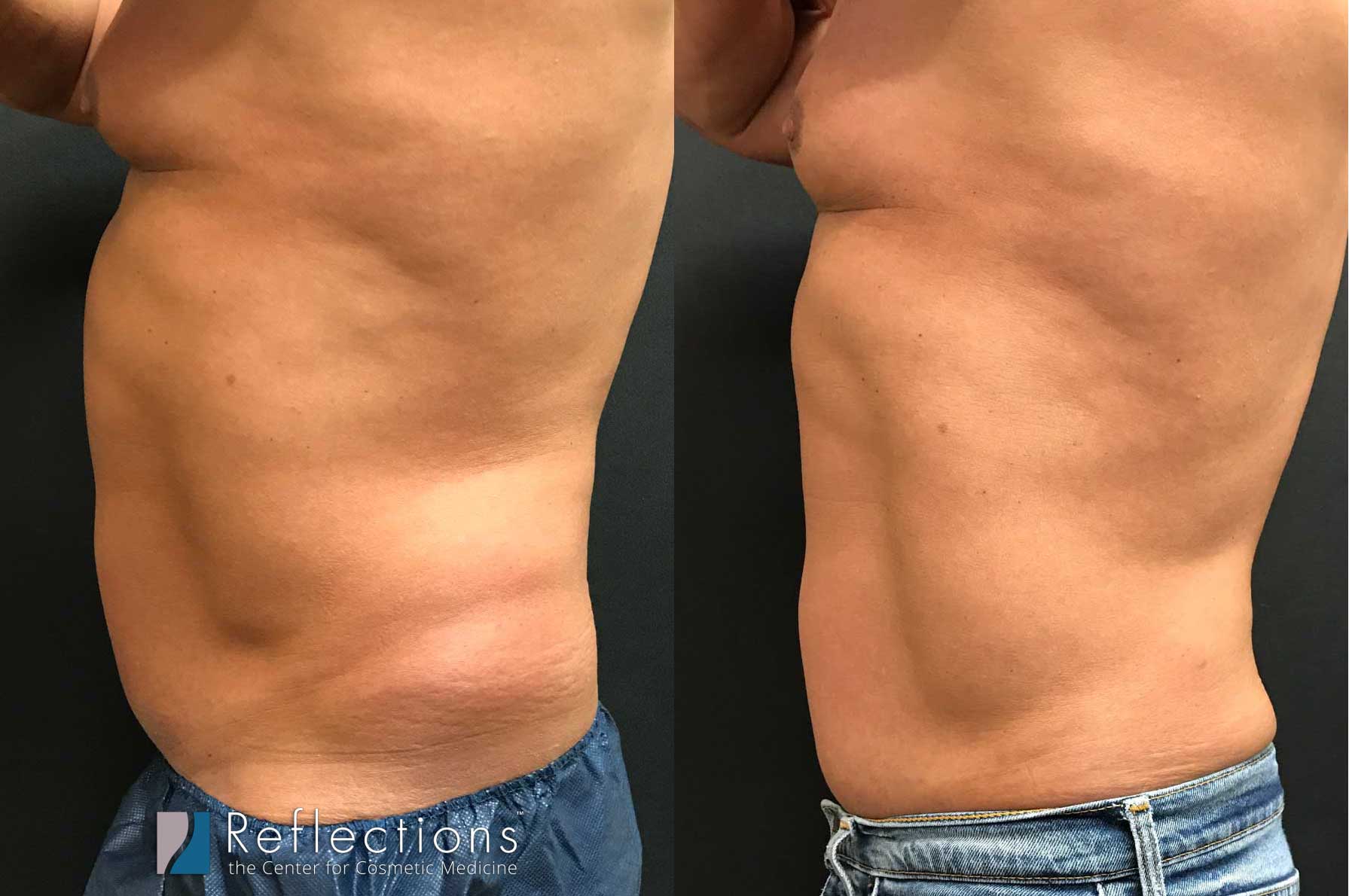 Age: 51-60
Gender: Male
This man is in his mid-50's, and like most men his age, lower testosterone (low T) made keeping a tapered v-shape waist very hard – even though he clearly works out and eats well (look at those abs!).
Laser Lipo is an ideal procedure for an active patient like him, with just isolated problem areas (as opposed to being overweight and wanting fat removed from everywhere).
This treatment has no general anesthesia – just local numbing injections (like what's used when you get a cavity filled).
There's a very short downtime – you'll see the full results aren't visible at 1 month out, but you can return to all of your workouts at 2 weeks, and you can go back to work after just a day or two (AKA, the weekend, right?).
To schedule a free consultation with our doctors to discuss Laser Lipo, please call us at (732) 356-1666 to request an appointment.