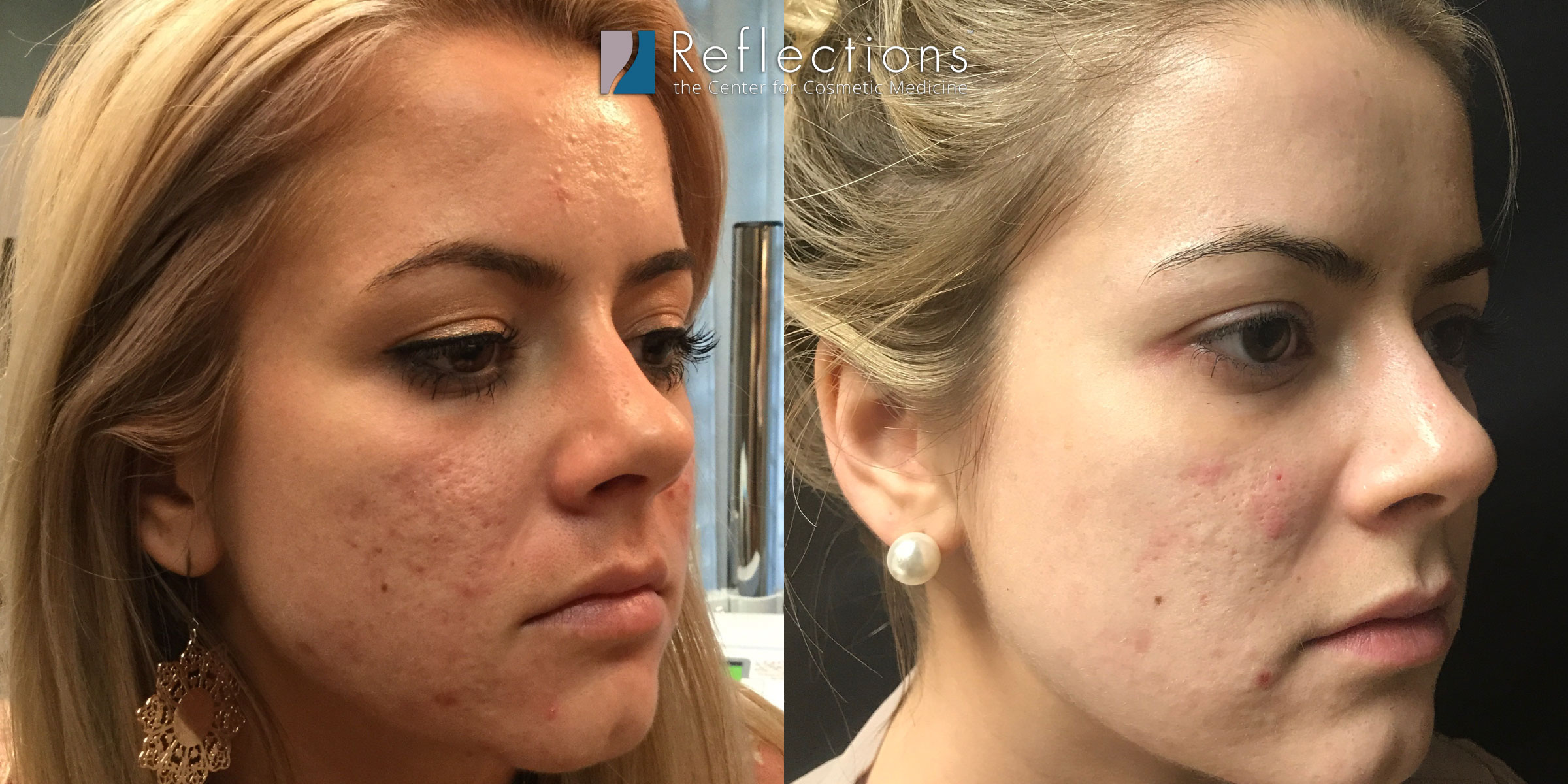 Age: 26-30
Gender: Female
Can Microneedling actually remove acne scars? Traditional dermapen microneedling usually isn't able to reach deep enough into the scarred tissue layers of the skin to actually significantly improve acne scars, especially for patients with thick, textured scarring.
Instead, we recommend patients use RF Microneedling. Not only is this device allowed to be injected deeper (because it's being used by a doctor and NJ laws dictate how deep a device can go based on the credentials of the provider – nurse, tech, doctor, etc.), but this treatment also adds Radiofrequency (RF) heat treatment, which is similar to how a laser uses heat. This way you get complete remodeling of the scar tissue and skin.
For more dramatic impact per treatment, and speedy healing, we suggest patients with acne scars super-charge their results with vampire therapy, or platelet-rich concentrate made from your own blood.
To schedule a free consultation with our doctors to discuss Acne Scar Removal Options, please call us at 732-256-1666 to request an appointment.