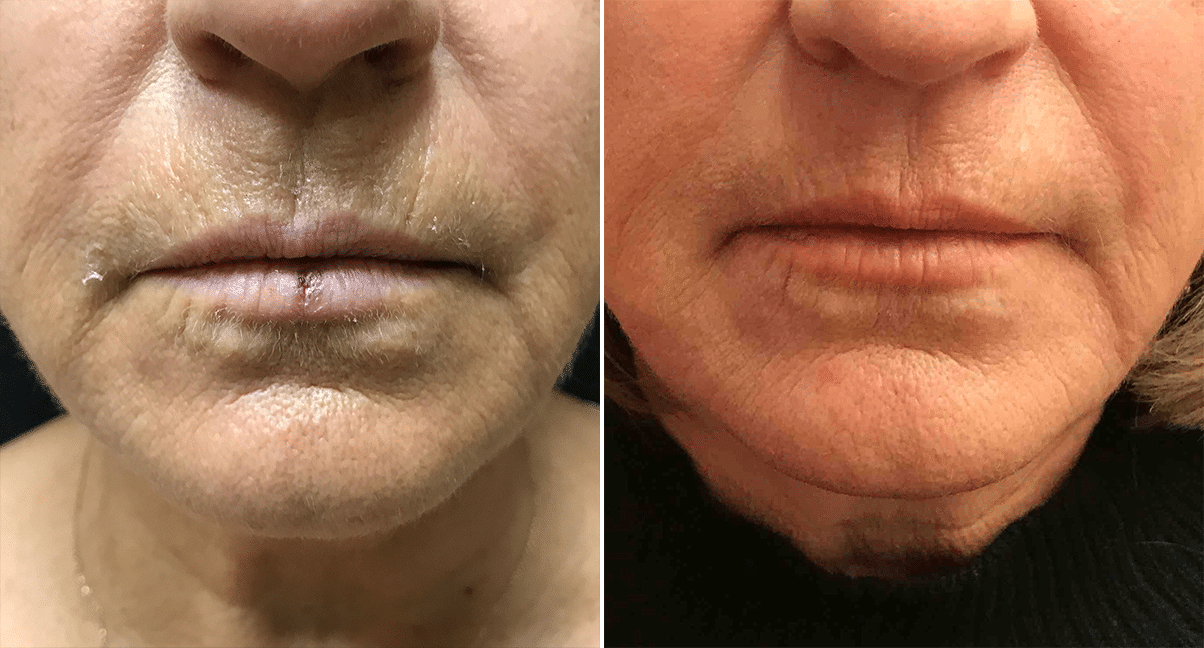 Age: 61-65
Gender: Female
This patient had very deep-set lip lines that she wanted to smooth out. Sculptra works to stimulate collagen while CO2 lasers work to dramatically resurface the skin.
You can watch her entire procedure here.
If you're curious about Sculptra injections, we warmly welcome you to our offices for a complimentary one-on-one consultation with one of our cosmetic physicians.