"
All of that dimpling is gone! It looks amazing! I am super happy with my results and I love looking in the mirror each and every day."
All that dimpling is gone it looks amazing yeah all right this is a screenshot of your chin before oh my god I have like a hole there so that's the angle that you can't see I've never seen that yeah oh my gosh that's the difference right yeah and with my lips geez it looks amazing thank you so much!
Hi, my name is Joie (pronounced "Joey"). I am a patient here at Reflections. I came first for some Botox to try to get rid of the wrinkles in my forehead as well as the crow's feet and the 11's which I absolutely love my results from.
So I came to see Dr. Johnson for some filler and she was so sweet I was super nervous when I first got here you know just worried about the whole experience but she made me feel so comfortable. We did some filler in my lips which again she was so gentle and let me know everything that was happening I felt very confident in everything that she was doing um and then she mentioned just a little bit about my chin and how that I could just see some results and it was absolutely amazing just the difference I felt and saw right away after it and again the recovery was quick and easy wasn't painful at all um a little bit minimal bruising and again I am super happy with my results and I love looking in the mirror each and every day and just seeing them um all the time I love it if you are thinking about anything that you're what would like to change even just hesitating on thinking about doing it I highly suggest coming meeting with us dr johnson and she kind of went through every looked at my face and was able to tell me little things just tweaks here and there that could make a huge difference.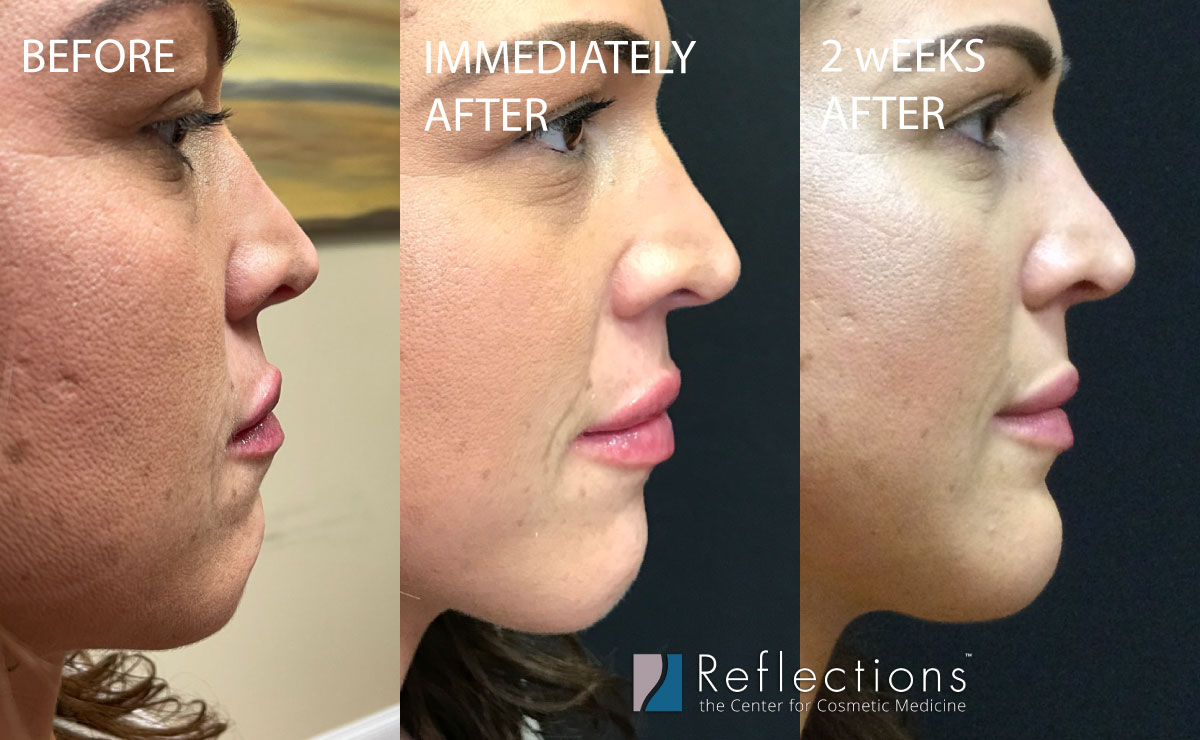 "
If you're hesitant at all, I highly suggest just coming in to get a free consultation and meet the team. They're super nice, super accommodating; so what do you have to lose?"
See Her Before & Afters