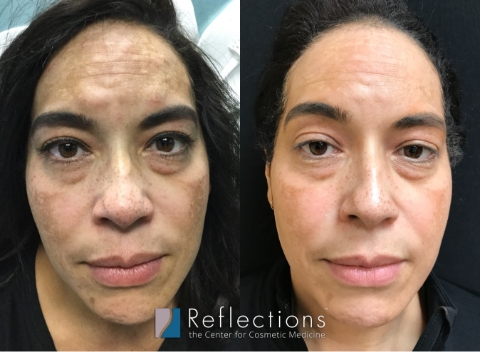 Age: 41-50
Gender: Female
This patient had very stubborn melasma that she's been struggling with for over a decade. We used a prescription medication in combination with fraxel laser therapy to achieve not only great reduction in pigment now, but stabilized results that mean she's no longer adding more pigment over time.
Click the image below to watch her story and learn more.

To schedule a free consultation with our doctors, please use this form to request an appointment.