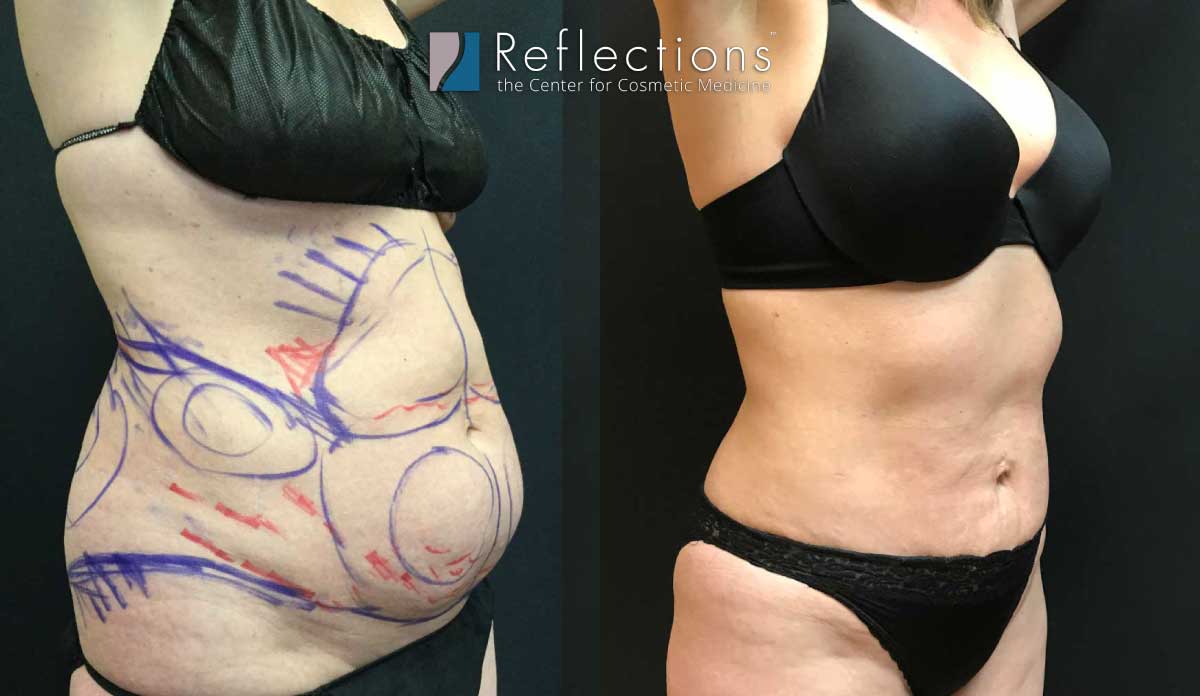 Age: 51-60
Gender: Female
Yes, that's right – both Vaser and Smartlipo's Precision Triplex Tightening for the same patient.
.
This has actually become a real favorite of Dr. Wix-Harris, and because we have all of the top liposuction systems in our OR at all times (Slim Lipo, S.A.F.E. Lipo, SmartLipo, Vaser Lipo, and Micro-Aire PAL), she never has to compromise and can mix-and-match to get the best possible results for her patients.
.
Very few physicians will have access to the wide array of lasers and technologies that our practice does, and it truly does make a difference – not only in being able to create a plan that truly suits the patient, but also being able to blend technologies together to create better results.
To schedule a free consultation with our doctors to discuss Laser Liposuction, please call us at (732) 356-1666 to request an appointment.